Alyson Roberts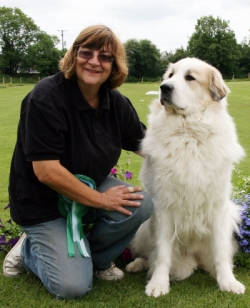 Alyson Roberts gained her B.Mus (Hons) & her M.A. in musicology from Queen's University in Belfast & her Ph. D in musicology/organology from Cologne University in Germany.
She has over 25 years experience in teaching music both in and out of the classroom and plays several musical instruments.
She says that her inspiration for writing music comes from the need to find interesting and uncomplicated music for people of all ages to enjoy playing.
Alyson lives with her sister in the North of Ireland where she enjoys the mild climate and beautiful scenery, playing her harp and spending time with her beloved Pyrenean Mountain Dogs.