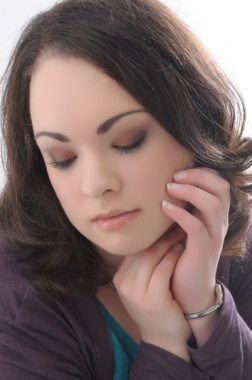 Màiri Macleod is a Scottish born musician with exceptional ability and passion for music. Her busy freelance career ranges from solo performing, chamber music and orchestral playing to teaching harp, theory and aural privately and in schools. She worked as a Secondary Music Teacher in Wigan until July and has just moved down to Somerset for a year to work at the prestigious Specialist Music School, Wells Cathedral School where she will be helping the talented young musicians to "rise to distinction" and working as a House Parent in the Senior Girls' Boarding House. She is really looking forward to this new challenge and will extend and develop her experiences as both a performer and a teacher.
Màiri's debut album Ceòl is Òrain (Music & Song) was released in August at the Edinburgh Fringe Festival and features Clàrsach playing and Gaelic songs. The release came at the end of a busy time away performing and teaching all over the UK and as far afield as Brittany where she came 3rd in the Camac Trophy competition at the Lorient Interceltique Festival. She was delighted to have shared the stage with such talented Breton harpists and learned much from them about their music and culture.
Her background is from the Highlands and Islands of Scotland, where music is part of their everyday culture. Being steeped in Gaelic tradition, Mairi is spirited about Gaelic song and its place within the history of Scotland. Since 1994 Mairi has been actively involved in the Royal National Mòd which is an annual cultural festival held in a different Scottish location each October and provides a unique platform for the encouragement and promotion of Scottish Gaelic language and culture through the arts. Mairi's musical development began at an early age, singing almost before she could talk and playing the clàrsach (celtic harp) from the age of five. She has learnt all her instruments through a variety of teaching methods - clàrsach, fiddle and singing through aural traditions, piano and harp through classical training and recorder with Baroque training, playing many genres of music throughout her musical career.
Màiri is very passionate about music within education. Throughout her life she has encountered many different styles of music and this has broadened her opinion of music as an element and how it affects us within our everyday lives. Màiri considers music to be one of the most effective communication tools and this strongly affects her musical personality through her enthusiastic efforts to inspire as many people as possible. Her firm Christian principles guide her commitment to not perform or travel on Sundays and this has been a crucial feature of Màiri's musical career so far.
See also Glèusta - duo with Ross Garrod (percussion)