The Travel Journal of a Western Harpist in the Chinese Garden
Book 1: Qin Language of Flowers


Park Stickney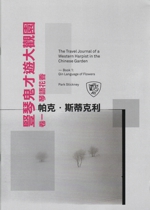 Thanks to Angela Yau and the staff of the Hong Kong Harp Chamber, for enthusiastically embracing this project, to Xiao-Jie Zhang, my old friend from the University of Arizona, whose invitation to do a tour of China in 2016 inspired me to do this book "now" rather than "sometime." to Ann Huang for suggesting the title, to Swiss artist Cedric Henny who designed the beautiful cover, and most of all to Yuet Ching Lo, a harp student at the Royal Academy of Music in London, who gave me the idea to make these arrangements in the first place.
Thanks to them - and thanks to you! Have fun playing these pieces!
Park Stickney
Buy this music now Score: £15.00 + p&p