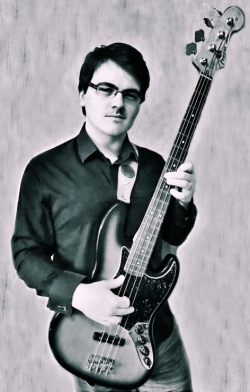 James Strange
James Strange started his bass playing career in The Royal Marines Band Service, performing to royalty at events including The Royal Edinburgh Military Tattoo, the opening of the Scottish Parliament, Horse Guards Parade and The Royal Albert Hall in London.
He studied harmony in depth during his musical training and diploma studies, enjoying the challenges presented by adapting piano music for bass guitar.
James has since diversified by obtaining a BSc Hons from the University of Edinburgh, whilst continuing to record, arrange and regularly perform in Scotland.