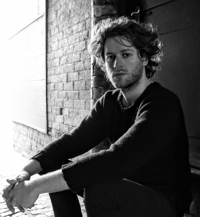 Benjamin Rimmer (b. 1993) is a composer and arranger based in London.

COMPOSER
Benjamin Rimmer studied composition at the Guildhall School of Music and Drama, graduating in 2016.
He has recently received several commissions, including those from Ballett Im Revier Gelsenkirchen, internationally acclaimed harpist Eleanor Turner and, most recently, a combined commission from both Classic FM and the Royal Philharmonic Society. ​
His work of late has been performed by ensembles such as The Elias Quartet and Jugendkonzertchor Der Chorakademie Dortmund and, earlier this year, his vocal work In The Shining Blackness was premiered by the critically acclaimed Kingfisher Chorale in Leicester.
In 2014 he was shortlisted for the Britten Sinfonia's OPUS 2015 award and, in 2015, was one of the ten winning composers of the Oticons International Film Music Competition.
As evident from his success in the Oticons competition, Benjamin also enjoys composing music for film. His film music has been performed live to picture at The Barbican's Silent Film & Live Music series and most recently to a screening of Albert Lamorisse's Le Ballon Rouge at Milton Court Concert Hall. The latter was a collaborative re-scoring of the French classic.

ARRANGER
Benjamin also works as an arranger. Most recently this has involved arranging strings for up-and-coming R&B artist Melisa Whiskey. Previous work includes arranging additional string parts for the single Threshold by Redlight alongside Jonny Coffer.
For further information please visit www.benjaminrimmer.com