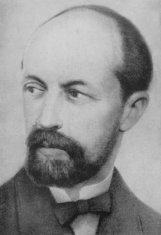 Albert (Charles Paul Marie) Roussel was an outstanding French composer and teacher. Orphaned as a child, he was educated by his grandfather, mayor of his native town, and after the grandfather's death, by his aunt. He studied academic subjects at the College Stanislas in Paris and music with the organist Stoltz; then studied mathematics in preparation for entering the Naval Academy; at the age of 18, he began his training in the navy; from 1889 to August 1890 he was a member of the crew of the frigate Iphigénie, sailing to Indochina. This voyage was of great importance to Roussel, since it opened for him a world of oriental culture and art, which became one of the chief sources of his musical inspiration. He later sailed on the cruiser Devastation; received a leave of absence for reasons of health, and spent some time in Tunis; was then stationed in Cherbourg, and began to compose there. In 1893 he was sent once more to Indochina.

Albert Roussel resigned from the navy in 1894 and went to Paris, where he began to study music seriously with Eugène Gigout. In 1898 he entered the Schola Cantorum in Paris as a pupil of Vincent d'Indy; continued this study until 1907, when he was already 38 years old, but at the same time he was entrusted with a class in counterpoint, which he conducted at the Schola Cantorum from 1902 to 1914; among his students were Satie, Golestan, Le Flem, Roland-Manuel, Lioncourt, and the young Edgard Varèse. In 1909 Roussel and his wife, Blanche Preisach-Roussel, undertook a voyage to India, where he became acquainted with the legend of the queen Padmavati, which he selected as a subject for his famous opera-ballet. His choral symphony Les Evocations was also inspired by this tour.

At the outbreak of World War I in 1914, Albert Roussel applied for active service in the navy but was rejected, and volunteered as an ambulance driver. After the Armistice of 1918, he settled in Normandy and devoted himself to composition. In the autumn of 1930 he visited the USA. Another student of Roussel's was Bohuslav Martinů (after the war and his own apprenticeship, and starting in 1923). Roussel died in the town of Royan, (Charente-Maritime department), in western France, in 1937, the same year that his countrymen Maurice Ravel and Gabriel Pierné died.