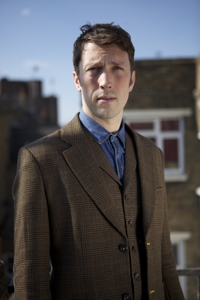 Nick is a freelance clarinettist and bass clarinettist, having studied at the Royal Academy of Music and the Sibelius Academy of Music.
Chamber music has been a major feature of Nick's musical life, having worked with the Catrin Finch Ensemble, CHROMA and the Wihan Quartet, and he has performed at the Wigmore Hall, Queen Elizabeth Hall and Royal Albert Hall. Nick's quintet, the Camarilla Ensemble, won first prize in the Royal Overseas League Chamber Music Competition.
He has performed with groups including Britten Sinfonia and the Nash Ensemble, and is a founding member of the Symphony Orchestra of India. Nick has also worked with solo artists Sir Elton John, Sir Karl Jenkins and Andrea Bocelli.
As an arranger, Nick has a special affinity with the harp and has had his arrangements recorded by Catrin Finch, Bryn Terfel and the Pavao Quartet. He has honed his skill in writing for the instrument through his ongoing work with Catrin, and his own group the Korros Ensemble (flute, clarinet, harp).
February 2019
Web site: www.nickellismusic.com - (Under construction February 2019)