Gary Higginson (b. 1952)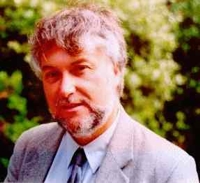 Born in West Bromwich Gary is a free-lance composer, examiner, singer and writer on music, with especial interest in the Medieval and Renaissance periods and in 20th Century Music. He trained at the Guildhall School of Music and Drama learning privately with Edmund Rubbra and orchestration with Patric Standford, modern techniques with Buxton Orr and Analysis with Alfred Nieman.
Later when a student at Birmingham University he continued composition studies under John Joubert. He has written over 160 Opused compositions, in every genre. These include several orchestral works, two operas for young people, two string quartets, a great deal of church and Christmas music, a Piano Quartet, solo sonatas for every standard woodwind and string instrument, songs and song-cycles, educational music, for voices, piano solo, flute solo etc, pieces for brass band and military and a great deal more. His music has recently been heard in South America, France and Ireland. He is one of the Lakeland composers
As a first study singer at the Guildhall School, he trained as a counter-tenor singing mainly medieval and renaissance music with Philip Pickett's New London Consort and also with the John Alldis Choir. Later he became a lay clerk and has continued to sing professionally, uniquely both as a counter-tenor and as a tenor.
He has written articles on English Renaissance composers, several on Edmund Rubbra especially at the time of his centenary for example for the see RSCM quarterly [Spring 2001]. He is increasingly in demand as a reviewer and writer on music especially for the British Music Society and the Composer Magazine. All British Music is of interest to him but especially ancient and modern. He has produced articles on English Renaissance polyphonic composers, the Music of Buxton Orr and the music of Carey Blyton.
Gary has several works with Fagus Music [once with Oecumuse] These include works for Organ [Three Recessionals Op 35] Christmas Carols, [like his very popular setting of Away in a manger] anthems [e.g. Alleluia Psalliete Op 42 written for Eton College Choir] and educational music [ Pieces for Pupils Op 74.] also with Fand Music [Songs; Piano pieces and Choral works] .
Text from www.musicweb-international.com