Geoffrey Alan Burgon (15 July 1941 – 21 September 2010)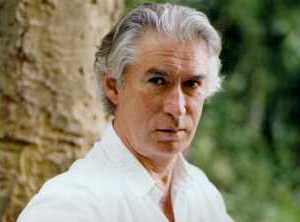 In this post-modem age, when artists, architects or composers no longer risk losing reputation by being thought too accessible, too popular, too pleasing to the ear or eye, Geoffrey Burgon's success seems a natural reward for talent and imagination of high order. But forty years ago, when Burgon was first making his mark, that kind of open-minded attitude from a composer was a lot rarer, and hence more courageous, than it is today. When Burgon intuitively turned his back on on the avant-garde orthodoxies prevailing in the sixties, he was also turning his back on a contemporary music establishment that largely controlled commissions and performances in London. And his present high standing owes little to any championing of his music by critics. His pieces have spoken powerfully and directly to audiences and musicians alike.
Yet the more one learns about Burgon's life and output , (more than two hundred compositions in the last forty eight years alone), the more paradoxes appear. For one thing, the very accessibility of his style is itself an enigma, suggestive not of a simplistic mind but of a very complex personality that is certain of it's mode of communication and can therefore convey difficult concepts (metaphysical poetry for instance) with utmost clarity.
But perhaps the greatest paradox is that, despite the huge success that Burgon has achieved with his forays into film and television work (which take up, according to the composer, less than two months of each working year), his music packs an intense emotional charge that has been quite undiluted by his increasing fame.
To read more please go to www.geoffreyburgon.co.uk (Publisher & Agent contact details on home page)