Mario Falcao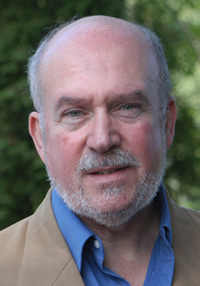 Mario Falcao born and educated in Lisbon, Portugal, did his basic music studies at the Lisbon Conservatory.
During his studies he was awarded several study grants from the Gulbenkian Foundation in Lisbon the Cultural Ministry of Portugal and the Fulbright Foundation that allowed him to study in Holland and finally in the USA at the Eastman School of Music from where he graduated with a Master's degree in Harp and was awarded a Performer's Certificate.
A prize winner at the 5th International Harp Contest in Jerusalem, Israel, he subsequently served as a judge in International Competitions in the USA, Great-Britain, France, Japan and Russia. Active in Harp Associations, he was Chairman of the Board of Directors of the American Harp Society and was a founding member of the World Harp Congress of which he is a current member of the Board of Directors.
He has an extensive career as a performer of solo recitals, orchestra soloist and chamber music specially dedicated to the exploration and expansion of the modern repertoire. His involvement with new music shows in his collaborations with the Creative Associates of Buffalo in the 60s, 70s and 80s and more recently is a frequent guest to the Festival of New Music June in Buffalo.
Mario participates often in Lisbon in the Encontros de Musica Contemporanea as well as in Festivals in Orleans, France, Madrid, and Spain. In this capacity he has commissioned several solo harp pieces, played them in first performance, and recorded them on LPs and CDs. He works in close collaboration with American, Portuguese and Spanish composers.
As a solo recitalist he has played solo recitals in among other cities: New York City (Carnegie Recital Hall), London (Wigmore Hall), Boston, Washington, Rochester, Nashville, Tampa, Paris, Lisbon, Toronto, Madrid, (Fukui and Soka) Japan, Beijing, Shangai, Taipei, Rio de Janeiro, Brasilia, Johannesburg, and Cape Town.
As a soloist with orchestra he has played with the Gulbenkian of Lisbon, Lisbon Philharmonic, Rochester Philharmonic, Nashville Philharmonic, Prague Radio Orchestra, Tivoli Gardens Orchestra, Arhus Sinfonietta, Ensemble Yokohama, and the National Symphony of South Africa and Cape Town Philharmonic.
Mario frequently conducts Master Classes in North America, Europe, Asia and South America. He has also recorded several LPs as well as CDs.
Presently he his Professor of Harp at the State University of New York at Fredonia.

For further information please visit Mario's web site.